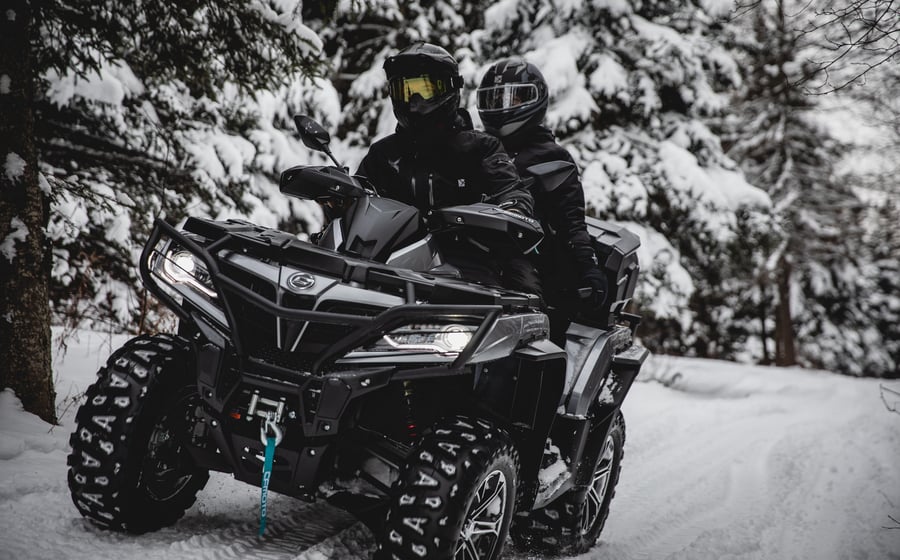 Who said that riding a quad was only a summer activity? As we know, more and more motorsports enthusiasts carry out their passion throughout all seasons, even winter!
It is therefore crucial to prepare your vehicle to take on this tricky season. As for all motor vehicles, recreational vehicles must undergo special maintenance to keep riding smoothly and efficiently on snow-covered trails and in winter conditions.
Here are 8 quick tips submitted by the CFMOTO TEAM for those who intend to use their quad and side-by-side vehicles in winter:
1- Choosing your tires well
Every type of tire is designed to be driven in specific conditions and on surfaces such as stone, sand, in summer or winter. On our cars, we change tires for the winter season because the road is different than in other seasons; so we should do the same with our quads! We recommend using tires adapted for winter as they provide better traction and can avoid accidents and running off the trails. With studded tires, you will notice better braking and improved acceleration.
2- Choose a winter grade motor oil
Motor oil performs differently depending on the temperature. Oil efficiency may be compromised if, for instance, it is designed initially for warmer weather. Quick tip: when you are changing your oil in the fall and you are planning to use your quad in winter, we recommend using appropriate cold weather oil such as 5W40. Synthetic oil will also be more efficient in cold weather. Suitable oil for specific temperatures will maintain all its properties and efficiency!
3- Lubricate the vehicle well
A good vehicle greasing is recommended to ensure good lubrication and better performance. This will prevent ice and humidity build-up on several parts of your quad. Among other things, you will notice better performance from your suspension.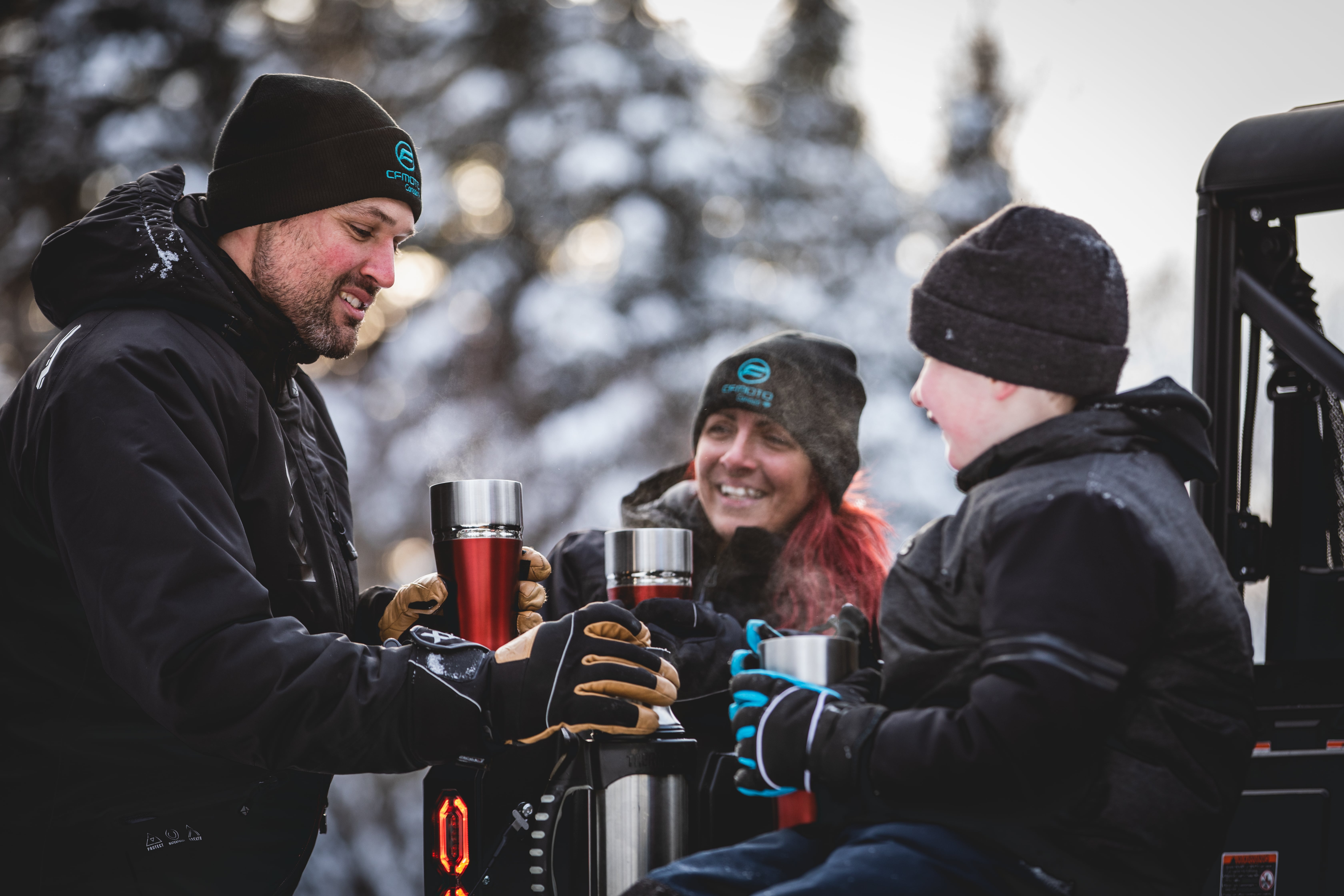 4 – Check/replace the coolant
As we know, temperature changes in Canada are sudden and frequent, impacting all your vehicle's lubricants, especially the coolant. It is imperative to verify both the quality and quantity of the liquid which may have deteriorated over the seasons. During very cold seasons, this liquid plays a very important part. While you are at it, think about checking all your vehicle's liquids and oils!
5 – Check the statues of your battery
As the saying goes, prevention is better than cure! Make sure to check your battery and replace it if necessary before the winter season to make the most of your vehicle when you need it. There is nothing more annoying than planning a nice winter ride and realizing, just before leaving, that your battery is dead and your vehicle refuses to start.
6- Plan your winter equipment and accessory purchases early
For enjoyable winter rides, we must make sure to be comfortable and warm. Many quad enthusiasts like to equip themselves with heated handles, heated helmets or other equipment, clothing and accessories adapted for winter. Plan for these purchases now to avoid unpleasant surprises and unnecessary delays caused by reduced inventories. We know that in this time of the COVID-19 pandemic, many suppliers are experiencing difficulties to manufacture certain items in sufficient quantities on time. Don't be left high and dry!
7- Have a full fuel tank
As you may know, we use more fuel on our winter getaways than in other seasons. When a quad drives through the snow or on snow-covered trails, the engine and the drive unit work harder, draining the fuel tank faster. Remember to keep maximum fuel in your vehicle, and even bring a spare can of gasoline with you.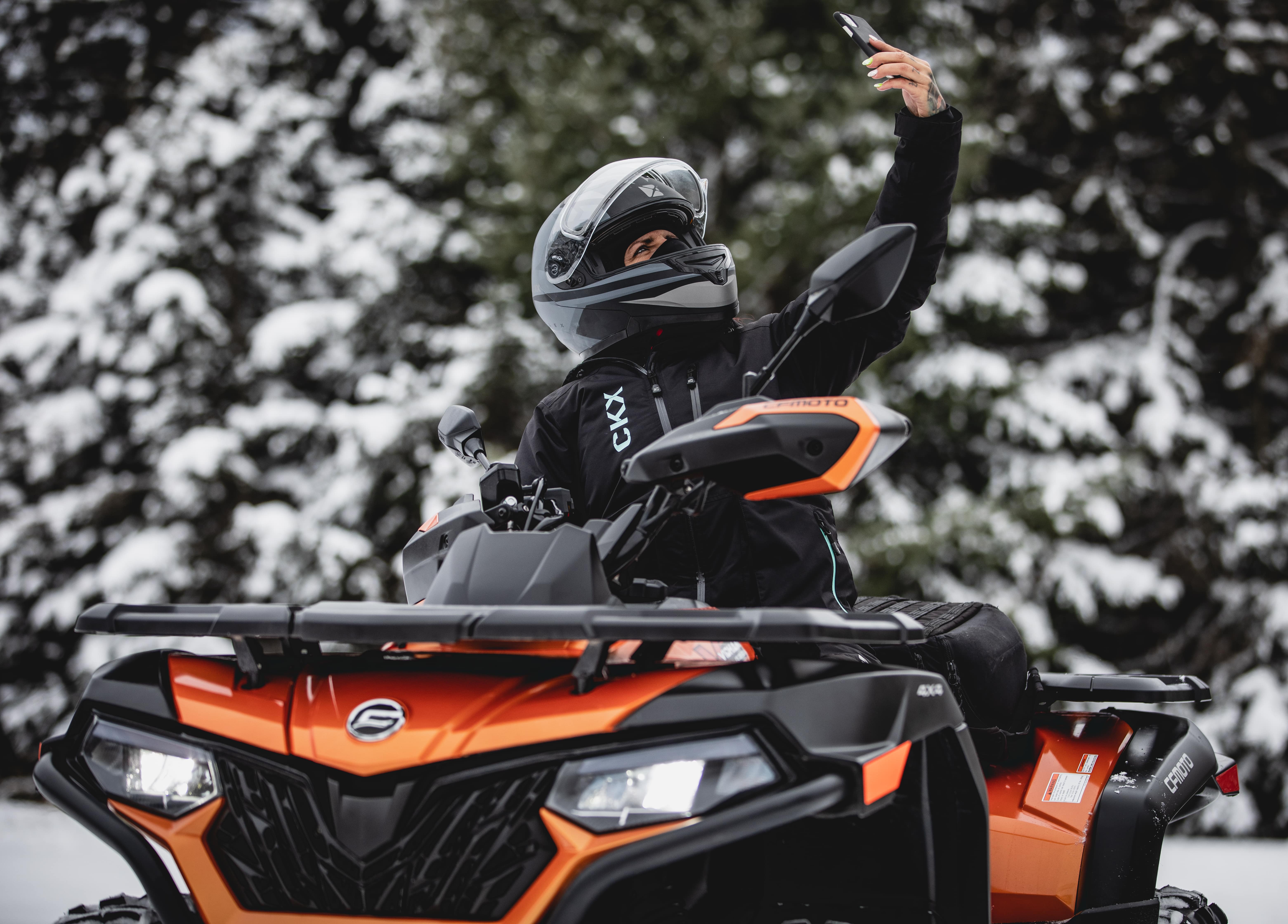 8 – Have a survival kit with you
The survival kit is always essential, and even more so in winter. It's of paramount importance in case of a vehicle breakdown. Warm clothing, matches, snacks, water, hot pads and a first aid kit are good examples of items to include in a survival kit.
For any questions on maintenance and preparing your vehicle for winter, please contact your dealer. Their team of experts will know how to advise you.
The entire CFMOTO Canada team wishes you enjoyable winter getaways!