While the end of summer brings sadness to many Canadians, many people welcome the arrival of fall, cool mornings and orange leaf trees, as it means the beginning of their favorite activity: hunting!
Over the coming weeks, you will see countless vehicles transporting a semi trailer on which an ATV or utility vehicle is attached and on their way deep into the woods.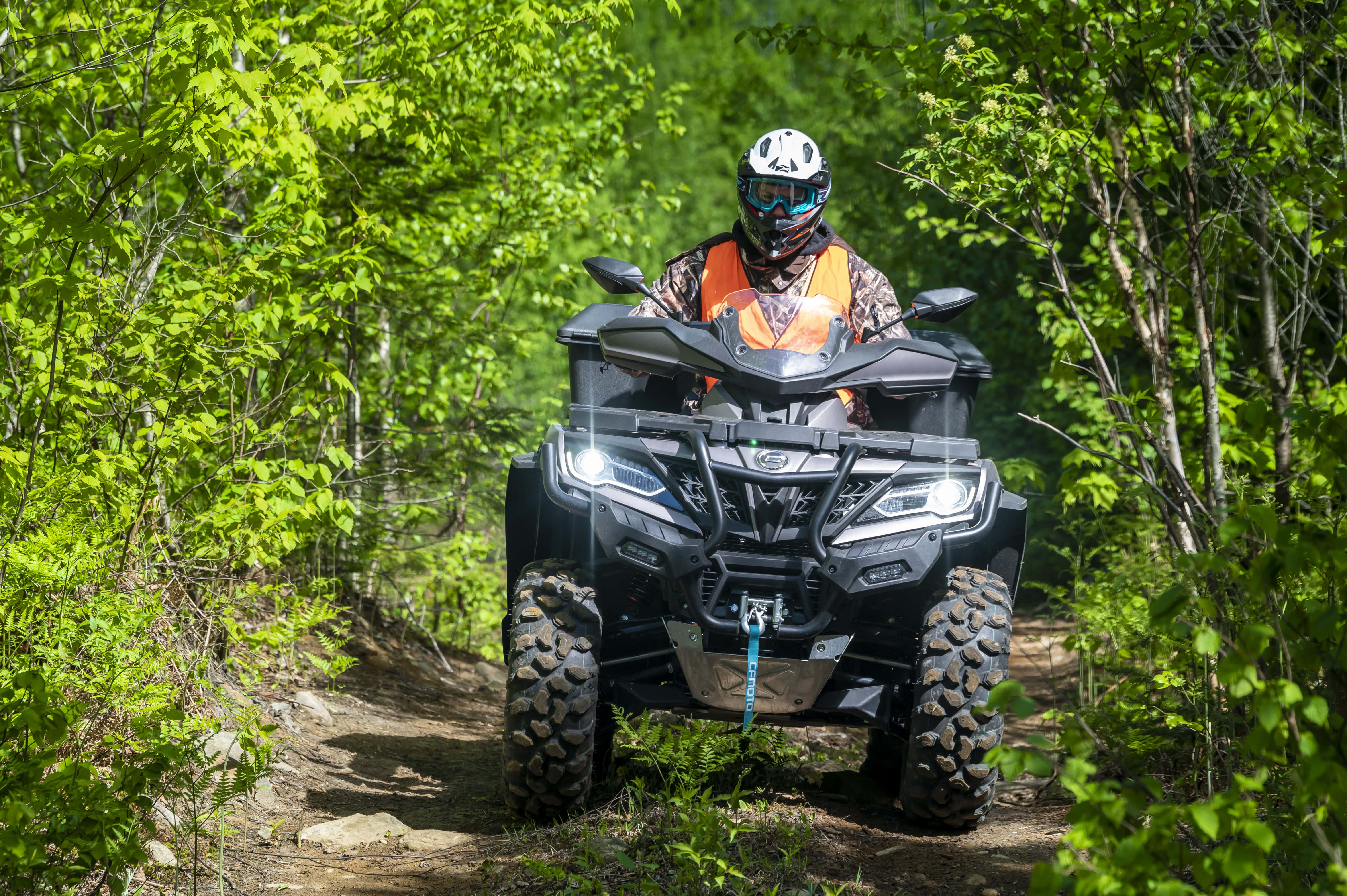 Combining useful and pleasant
For hunters, having the right ATV to hunt with is just as important as having the right gun.
For transport purposes only, a 4 wheeler helps you move around quickly even on the roughest and most winding trails to get to the best possible place for a hit! Mountain, mud, ravines, riverbeds, brush… your vehicle is able to take you where you want to be, even in the least accessible areas.
A well-equipped ATV becomes a major ally for the hunter who can benefit from its many useful accessories and equipment:
1 – A good winch: always practical to get out of embarrassing situations or to get the fruit of your quest out of the woods.
2 – A trailer attachment: allowing for a trailer or boat for example.
3 – Front and back trunks: offering lots of storage space. Your personal belongings, your food or other equipment will be protected over long trips.
4 – Cases and gun racks: very practical and space-saving, this accessory will make your life easier!
5- A windshield or cabin will ensure great safety and ideal comfort!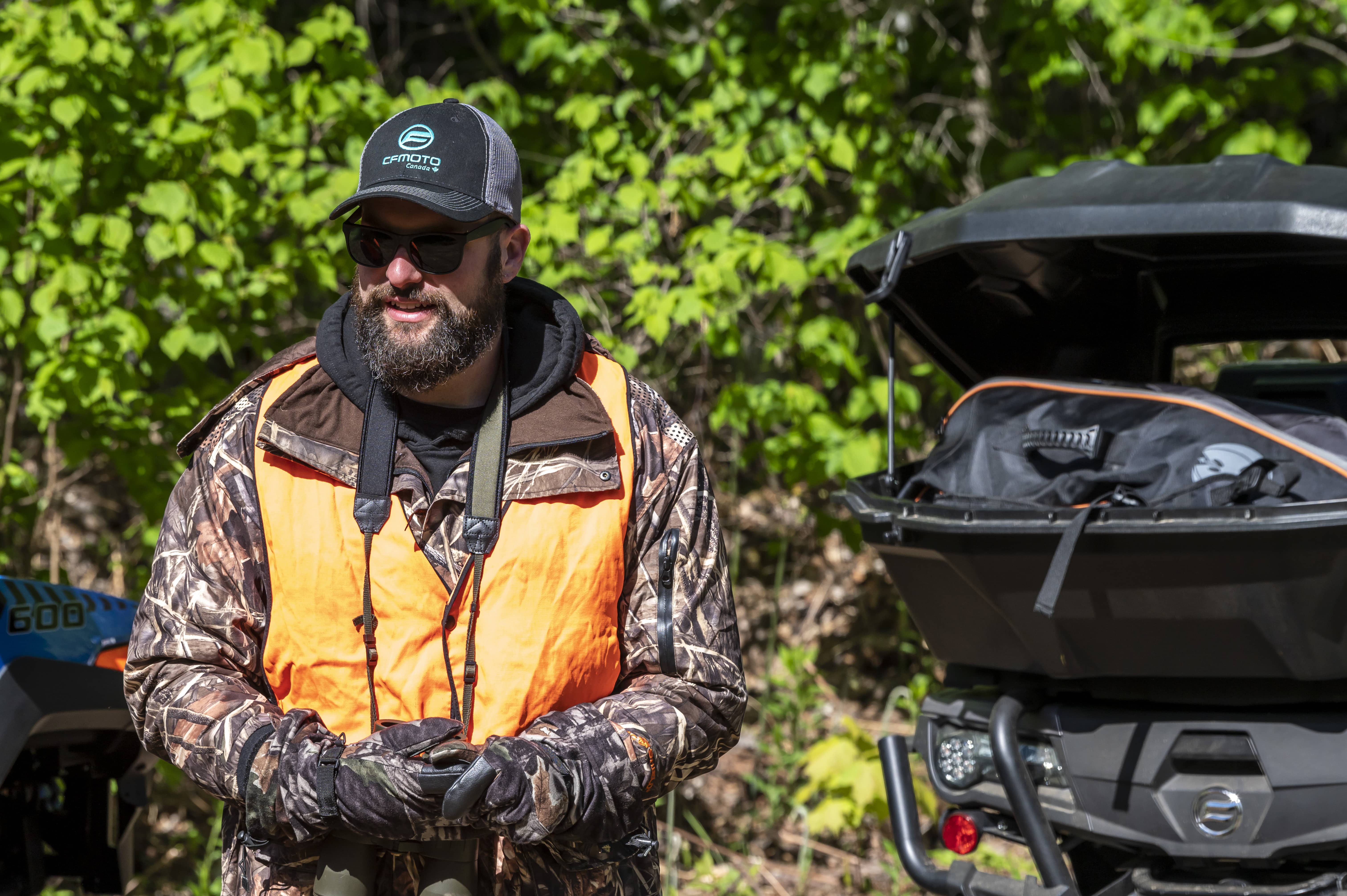 Why not a UTV?
Increasingly popular, the side-by-side utility vehicle already has the hunters' rating. Designed to transport a larger quantity of equipment in its rear trunk, the vehicle offers added comfort for passengers. Comfort is important when you are travelling over hundreds of kilometers. Equipped with a cabin, it is the absolute well-being!
CFMOTO Canada wishes all hunters a memorable season!