"Life is like sailing against the current, either you keep forging ahead or you keep falling behind."
-Guogui Lai, Founder and President of CFMOTO.
CFMOTO's history and success did not come about by chance. Like most waves, it began when the ocean was calm in 1989 while a farmer by the name of Guogui Lai, then 24 years old, decided that he was going to change his life entirely.
It was after a meeting with a motorcycle engineer that he came up with the idea to manufacture motorcycle parts, sensing the emerging opportunities for this kind of business. So, he founded his own business, CF or Chunfeng in Chinese, which translates as Spring Wind.
Following many years of efforts, hurdles and successes, and having developed engines, scooters and motorcycles, CFMOTO began to manufacture ATV's. CFMOTO then became the first Chinese ATV manufacturer, unveiling a 500cc vehicle, establishing the brand as an international supplier of power sports vehicles.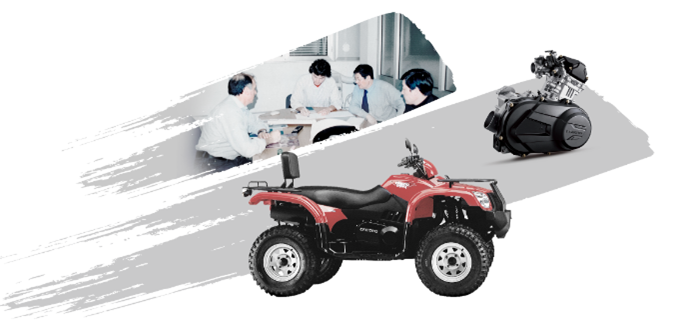 Over the following years, utility vehicles (UFORCE) and sportier side-by-sides (ZFORCE) were developed to complete CFMOTO's all terrain line of vehicles. Since then, the efforts made to continuously improve its products and their quality, the development of new technologies and staying constantly responsive to their clients' needs has enabled CFMOTO to position themselves as a major player in the industry throughout the world.
Determined, progressive and always more fun are significant values for Gougui Lai's son, Junior, who succeeded his father in 2015 as CFMOTO's CEO. "My father started his business while facing many hurdles, and now, following in his footsteps, it is my responsibility to position CFMOTO at higher level in the long term. I don't think that CFMOTO will be the same in 10 years from now," stated Junior.
CFMOTO's fundamental values
Determined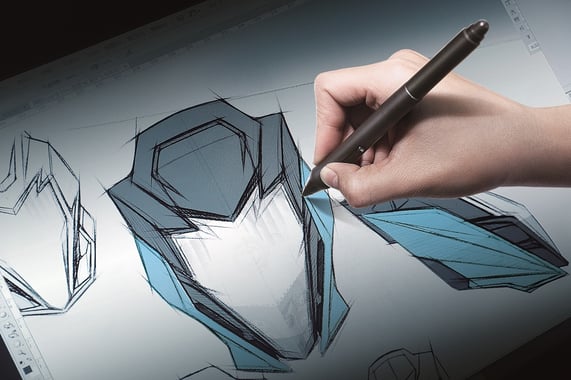 This refers to the powerful motivation and determination to stand out and be one of a kind. Develop recreational vehicles that are exceptionally well designed, innovative, more reliable and more gratifying. Never let any challenge defeat us and continuously explore new possibilities – CFMOTO is here to stay.
Progressif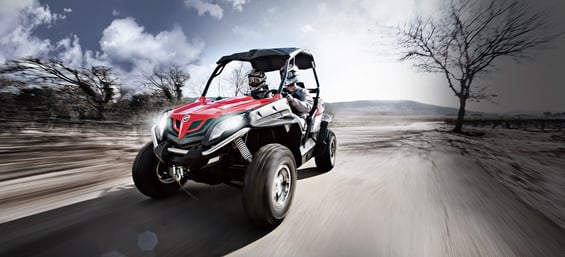 Indicates a commitment to look towards the future and always look beyond. Never be complacent and resting on your laurels. Always look for better, more efficient, innovative and practical ways to create recreational vehicles that are enjoyable but practical, reliable and exciting.
Always more fun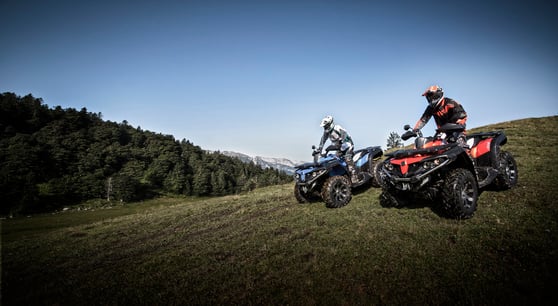 The CFMOTO brand embodies the passion for a fun driving experience. Strive to deliver excellence. Create exciting and powerful vehicles for maximum driving pleasure – CFMOTO's power sports products are fun, exciting and gratifying.
CFMOTO in figures:
Distribution network comprised of 2000 dealerships worldwide in 100 countries
Yearly worldwide distribution of over 600,000 vehicles
Yearly production of 800,000 engines
500 patents
To be continued in our next blog article: The adventure of Carl Patoine and Hélène Binet with the coming of CFMOTO to Canada!