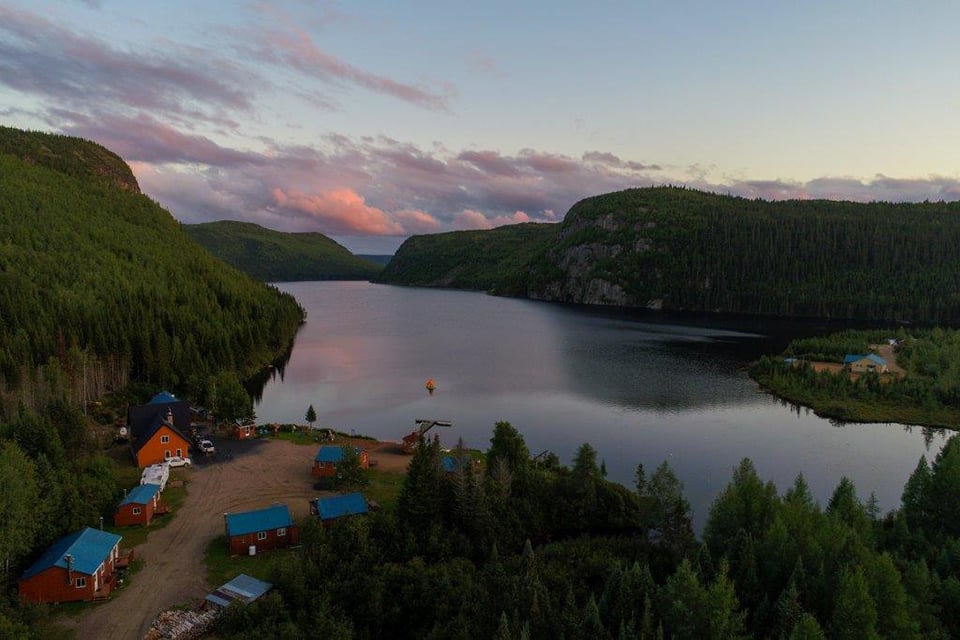 This month on the CFMOTO Canada blog, the Quadiste.net/ATV Guys team, made up of Marc-André Quessy and Jason Lajoie, shares with our readers their experience with the UFORCE 1000 on the Domaine du Canyon outfitter, on the North Shore of Quebec.
Jason's family owns a large outfitter 100 km north of Forestville Quebec. The Domaine du Canyon (domaineducanyon.com) is 70 square kilometers of gorgeous panorama for fishing, hunting and all kinds of activities for nature lovers. Perfect setting for a real long term unbiased test of the big UFORCE 1000.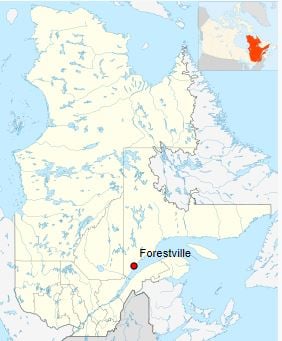 Riding a dedicated utility UTV in trails does not cover half of what it's designed to do, which is to work hard! As full time powersports YouTubers we don't have a specific test regimen for work oriented utvs. Sure we could hook up a trailer with 2,500 lbs of stuff like rocks, make cute videos of us dumping wood or loading hay in the bed and call it a day but, that does not even begin to scratch the surface of what that machine is supposed to be able to do daily. We had to find something challenging for the UFORCE.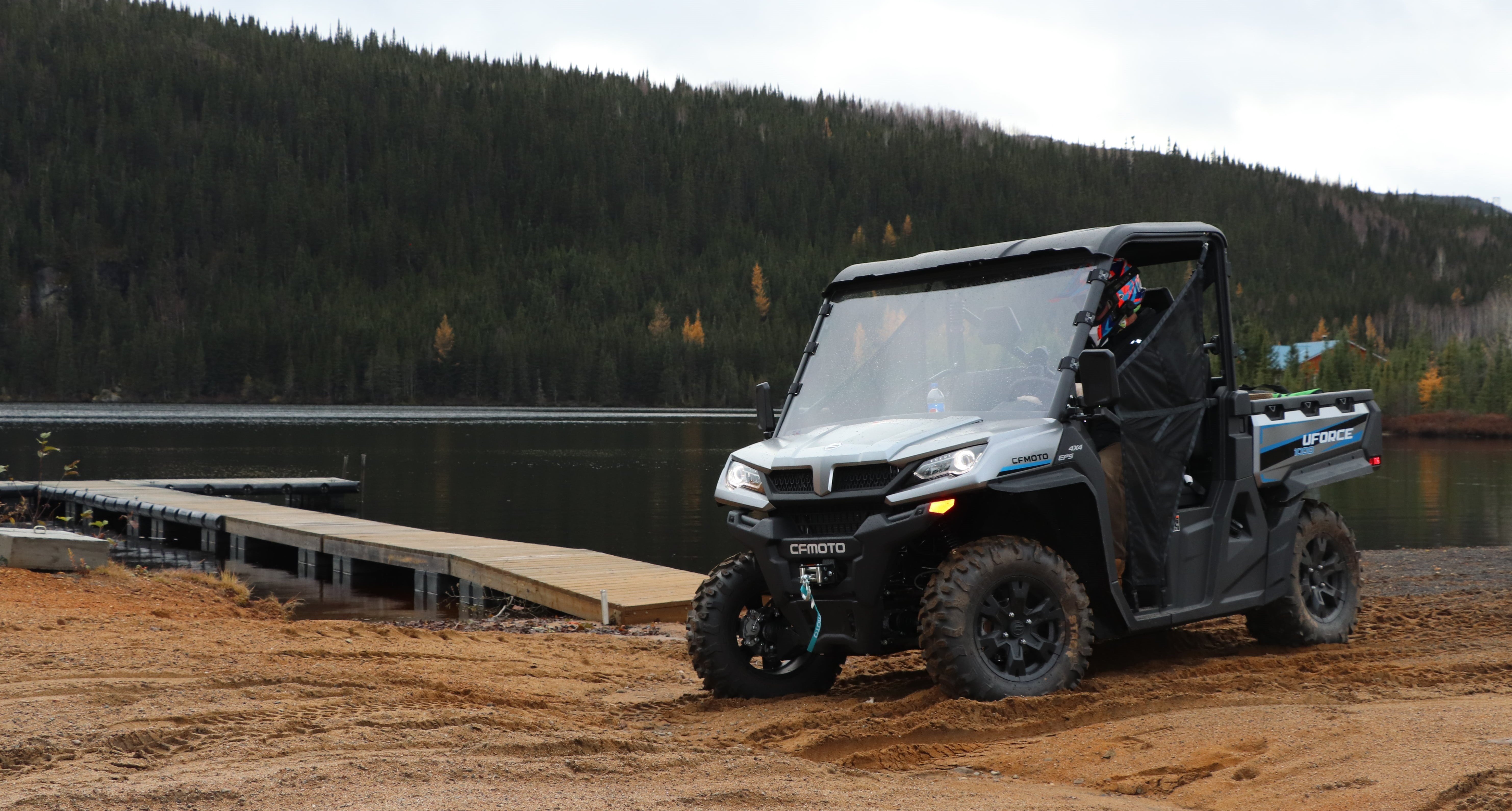 So, we challenged CFMOTO Canada to a no holds barred long term test of the big UFORCE against the markets's best offerings in the utility segment. Machines the UFORCE 1000 was clearly designed to compete with. All powered by either a twin cylinder or V-twin engines, with similar horsepower and torque numbers, all with dry clutched CVTs and which are roughly the same size and weight.
Used for all purposes
UTVs are a way of life here and are used like pickup trucks. Starting at the crack of dawn, they carry, load, dump material as well as transport guests and staff until sunset. What better place to test the capabilities of CFMOTO's big bore utility UTV. It's in a fall setting that we delivered the UFORCE 1000 to the outfitter's main office. Claude (Jason's uncle who is the owner of the place) put it to work the very next day.
A few weeks later we picked it up to have it's first dealer appointed service. Showing a tad over 800 km on the clock it was mainly used as a go getter with a small utility trailer hooked up to the hitch most of the time. Food and fuel runs, moving generators, firewood and supplies between cabins and tending to the needs of guests was it's main duties during that short stint.
Claude liked the grunt of the 1000cc class engine that and I quote "is just as powerful as the UTV he uses everyday". He also stated that the suspension is stiffer on the Uforce and rides better when the bed is really loaded without bottoming out as much of the other UTVs he has on the property.
Pushed to its maximum and much more!
Jason also used it for a week when he drove up to help Claude build a new bridge that had washed out. " I pushed it harder than I usually do when I come up here, loaded it, hauled a large trailer that probably weighed too much and did the cabin supply runs a couple of times without complaint".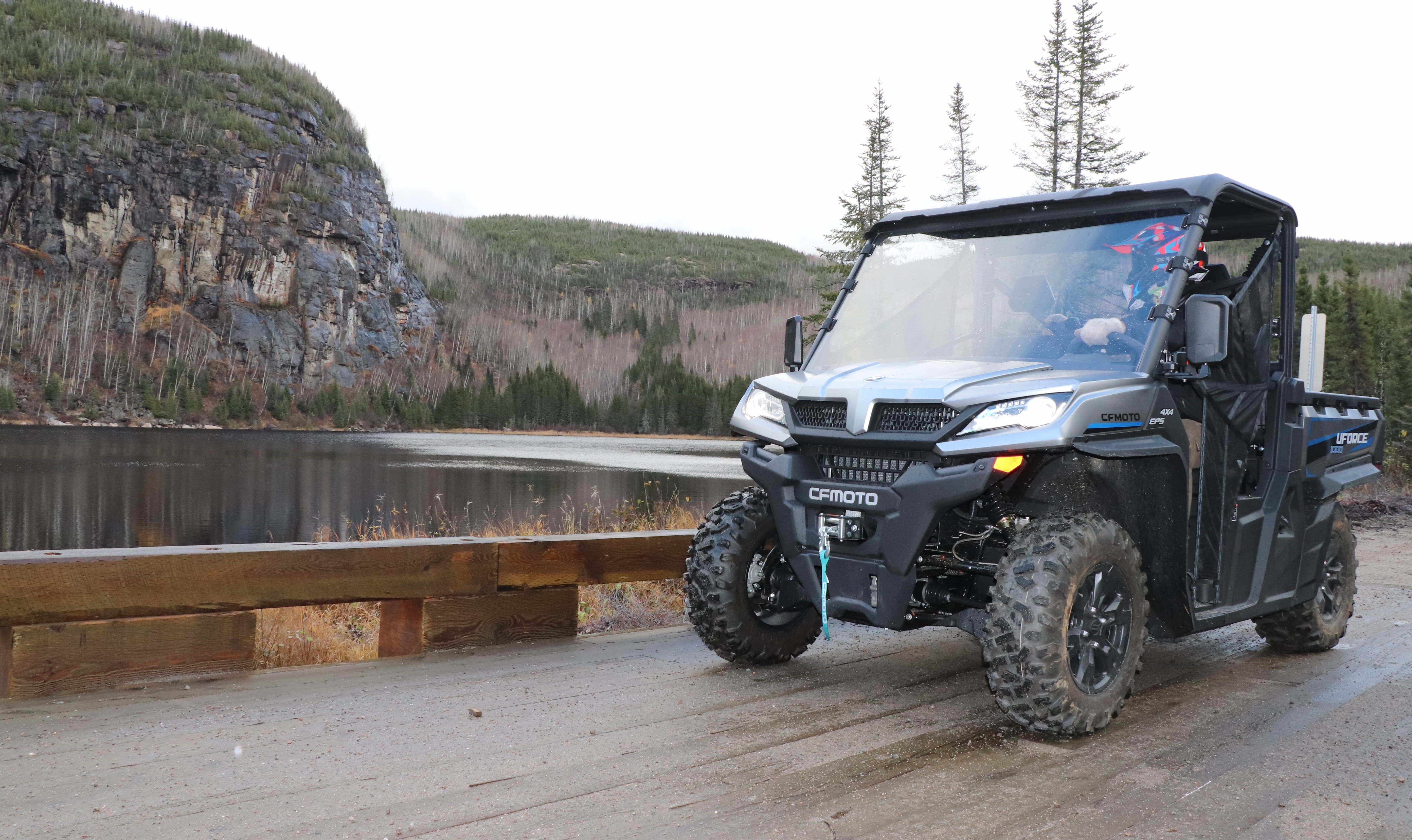 Claude also noted the inclusion of rear mirrors, horn and emergency flashers. He used them to signal oncoming logging trucks on top of a hill when he was making emergency repairs to a part of the main road that got washed out by a downpour the previous night. "Why don't they all have this", he said with a smile.
First successful test
The UFORCE will be going back to the Domaine du Canyon soon to take on spring duties, the most grueling time of the year when the snow melts and there's mud everywhere. It will help repair access roads and the trails between the numerous cabins on the property.
It did not miss a beat with zero issues and there should not be any. Can't wait to see how it does when really put up against the industry's top guns.

We'll be back and tell you how it fared this summer!