Great! You finished your motor bike training course. Now, you dream of hitting the road in search of adventure and freedom, but cannot decide which bike to get?
Here are some tips just for you: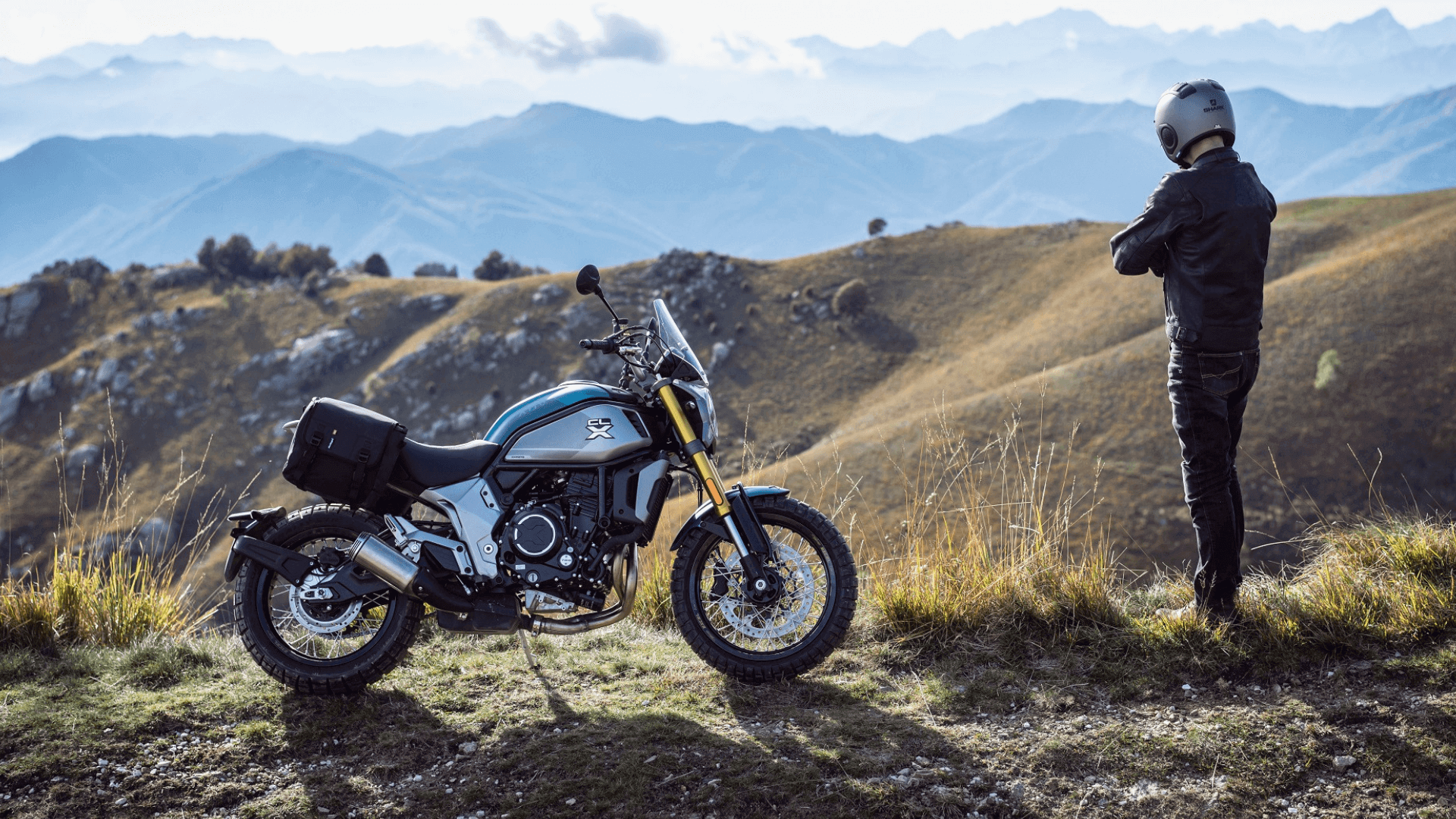 Which engine capacity is right for you?
I advise you to begin with a small motorcycle. It is better to start first with smaller "bites". Especially if your bike course was fairly challenging, and the thought of riding your new bike was a little stressful. But don't worry, the choice for "cool" small bikes is endless in terms of brand or model!
There is nothing to be ashamed of: motor bike riding is a field that requires a lot of practice, and starting slowly can help you avoid many problems.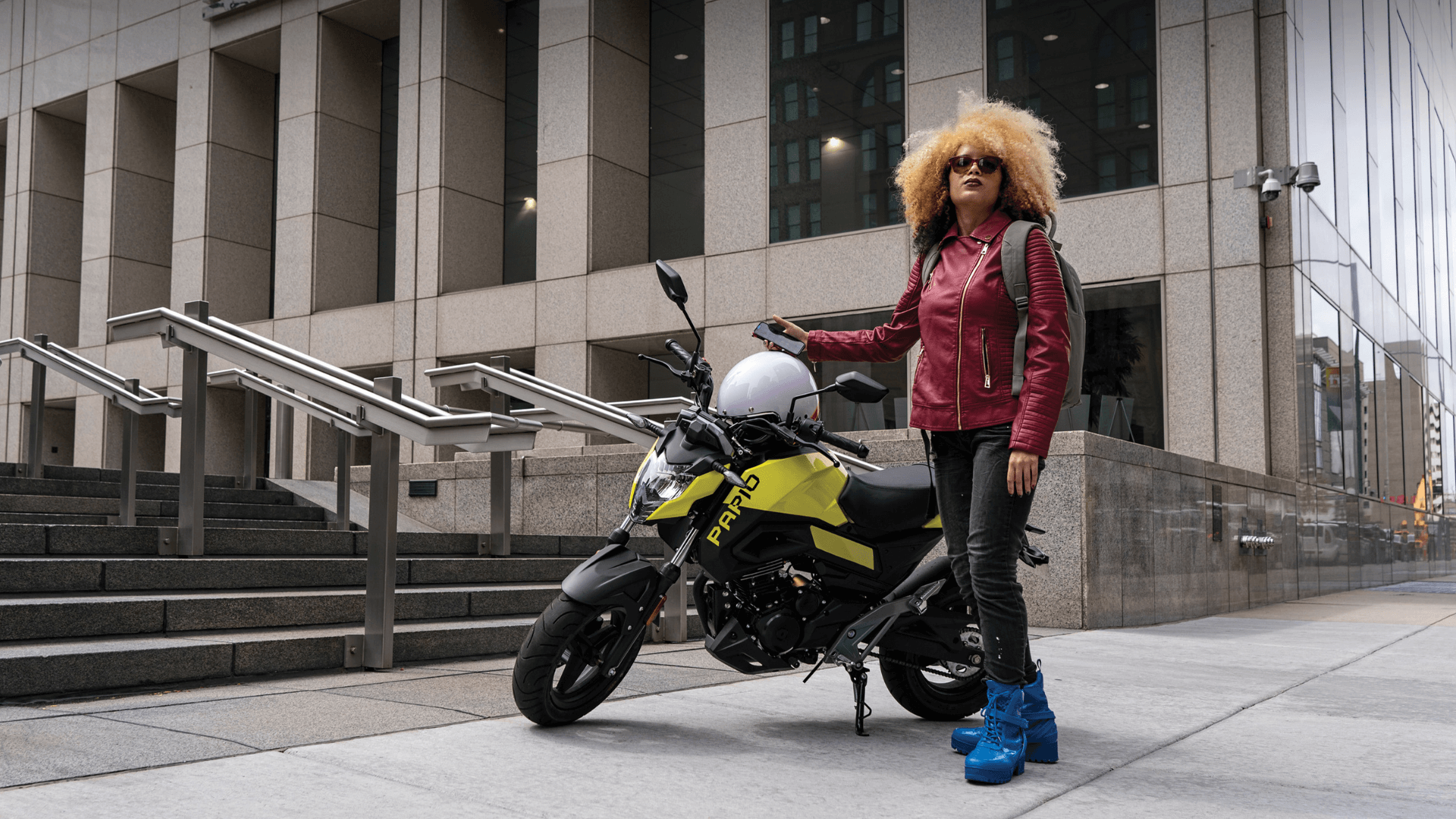 Questions to be addressed… and the budget!
It's difficult to choose! There are so many motorcycle models out there, and most of them are so beautiful! The right questions you should ask yourself are:
• Will you use your bike only go to work?
• Are you planning to ride long distances?
• Are you planning to go off-road riding?
• Would you feel more comfortable on a sport touring bike, a super sport bike, a naked bike, an adventure bike, a half road/half trail bike, a cruiser bike?
• Would you prefer a "flat foot comfort bike"?
• Which accessories would you need?
• Which types of tires to use?
If all these questions make you dizzy, don't hesitate: go to a motor bike dealer and sit on as many bikes as you wish to "feel" them; this will help you make an informed choice.
Your budget is another important aspect to take into account. Don't let your passion choke you financially. Making your choice will be much easier if you know exactly how much money you can invest.
Do not forget: you also need a budget for appropriate motorcycle gear!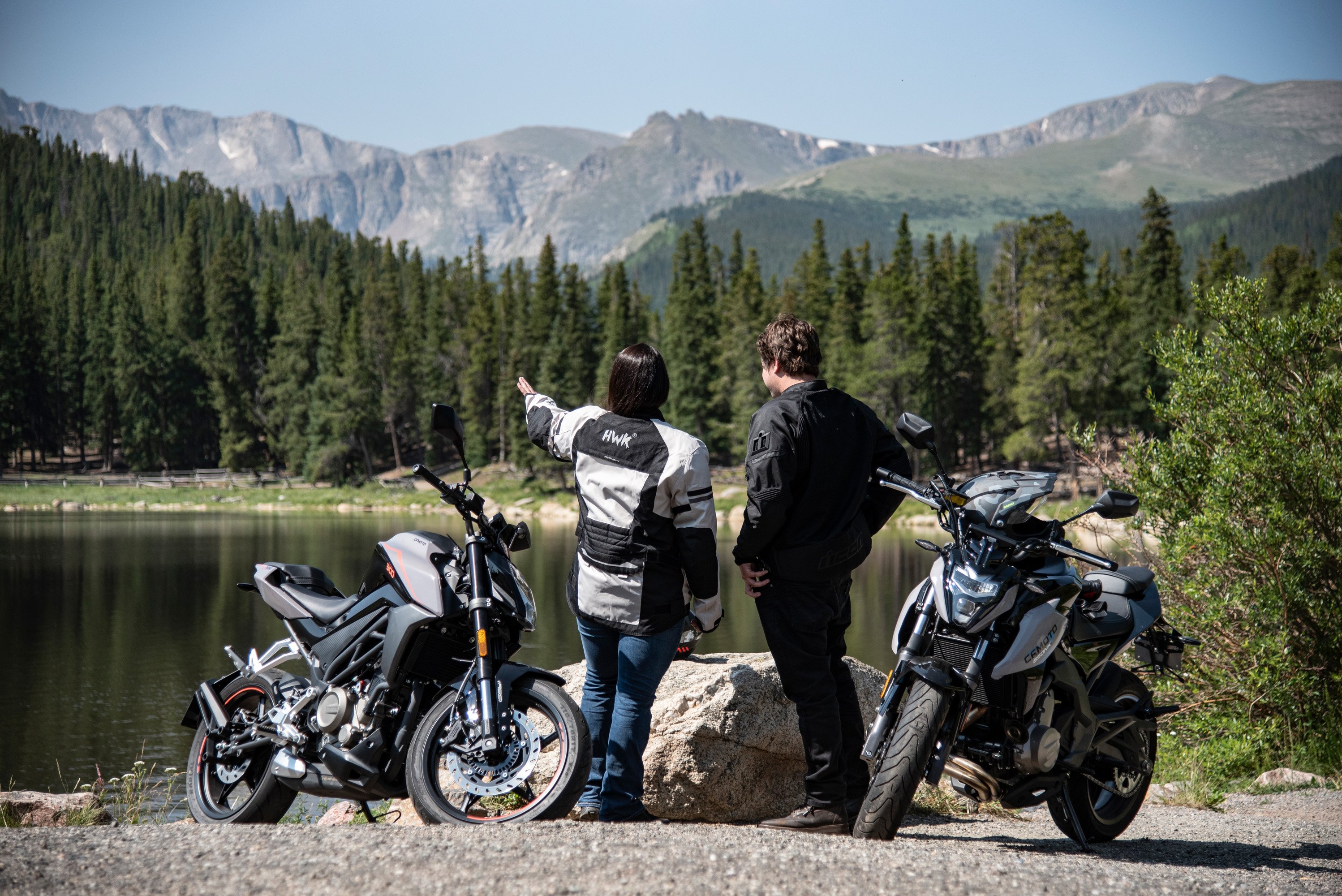 It's time for shopping
If your knowledge about mechanics and motor bikes is limited, I strongly suggest you to go to a bike dealer. AND DO NOT HESITATE to ask ANY questions that come to your mind. There is no such a thing as "stupid" questions; on the contrary!
This is precisely the place where you can talk about your needs and preferences. The dealer will be able to guide you to the most suitable bike for you, used or new!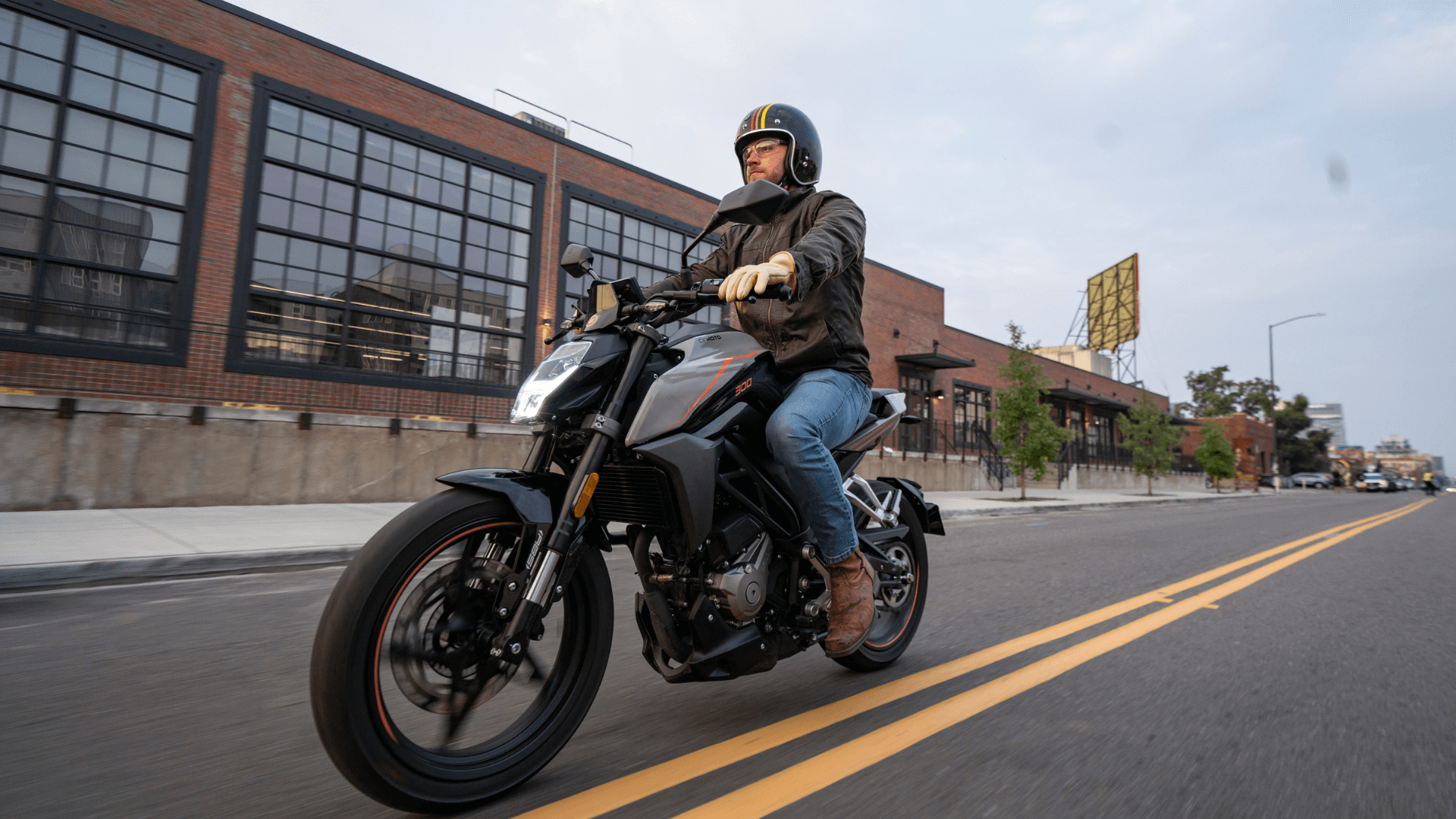 Buying a used bike?
Let's talk about buying a used bike: if you go to a dealer, you can rest assured that the bike will be in good condition. If you don't know much about mechanics and want to look for a used bike on your own, ask somebody to come with you to avoid you any bad surprises.
If you have preferred bike dealers, keep your eyes open as they sometimes organize "Try-it-Days". There is nothing like "Try before you buy"! 😉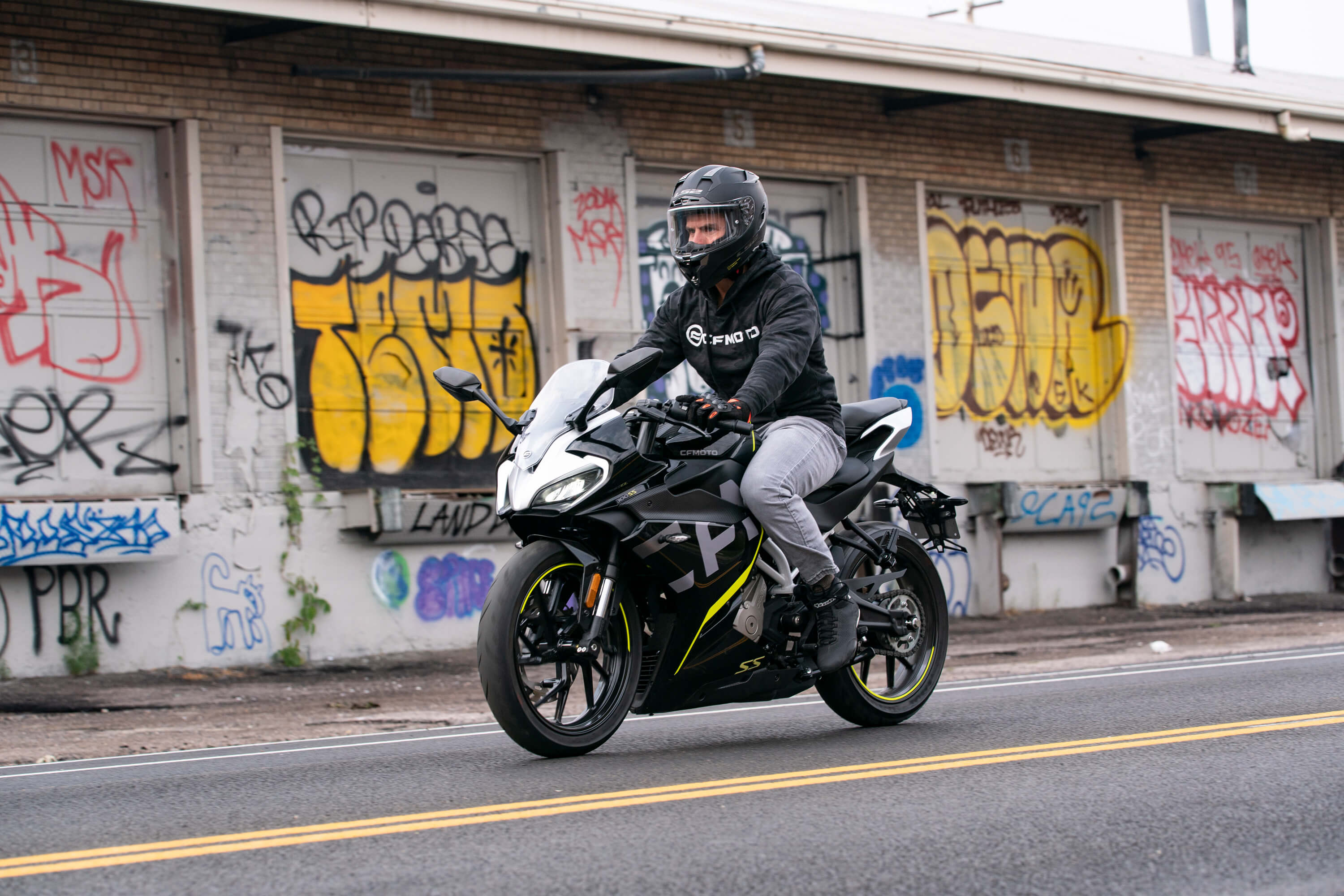 Now it's time to enjoy the road
All right, now that you got the best bike you wanted and you feel comfortable with it, it's time to enjoy the roads safely. Also, make sure to wear the appropriate gear to protect yourself!
See you on the roads!