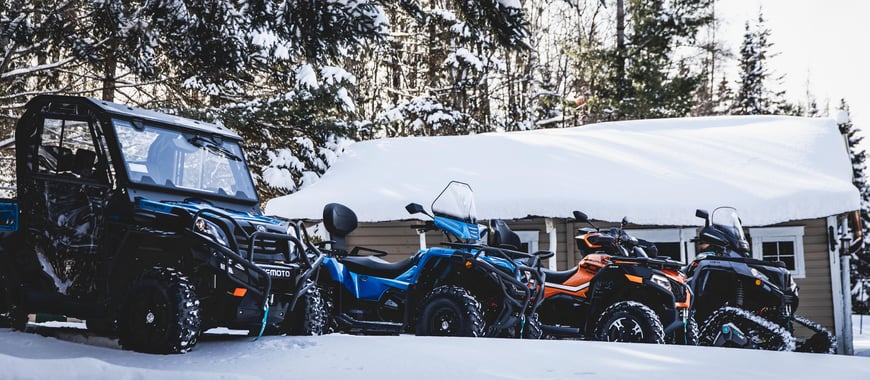 Acquiring a new ATV, a quad or a side by side is an important and exciting purchase, but one that many sometimes rush into too quickly.
It is important to ask the right questions in order to determine which quad model would be the most appropriate for our needs. The CFMOTO Canada team has drawn up some guidelines for you to reflect on before purchasing a quad:
What will the primary use of your vehicle?
A key question, obvious for some but one that many consumers too often neglect. While many possible uses exist, we must target the future vehicle's main use:
Will the vehicle be used mostly for rides on federated trails?
Will it be a vehicle used mainly for work and that will be useful to carry out field tasks or tasks on a farm (for example: snow removal, transporting wood, driving from one building to the other)?
For domestic use on one property only?
Other uses?
Identifying the vehicle's main use will allow you to focus on specific model types, rather than others when you are shopping. For example, if you would like to ride your future vehicle for long adventure driving on federated trails, a quad or a sporty side by side is better suited to your needs.
On the other hand, to help you with your agricultural jobs or on a wooded area, a utility work model would have the features needed to accomplish the desired tasks.
2 – Travelling alone or with someone?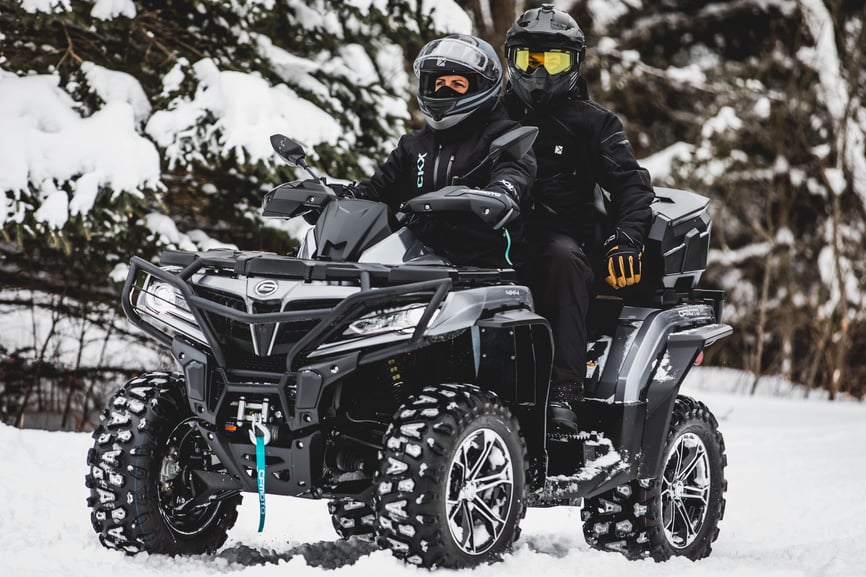 Another important question: Will you be solo or dual quad riding? For the quad, not all models can be used for dual riding. For use by two people, discuss beforehand with your passenger. Would he or she be comfortable being behind the driver (as in a quad) or would he or she prefer being beside you (in a side by side)?
3 – What accessories would I need?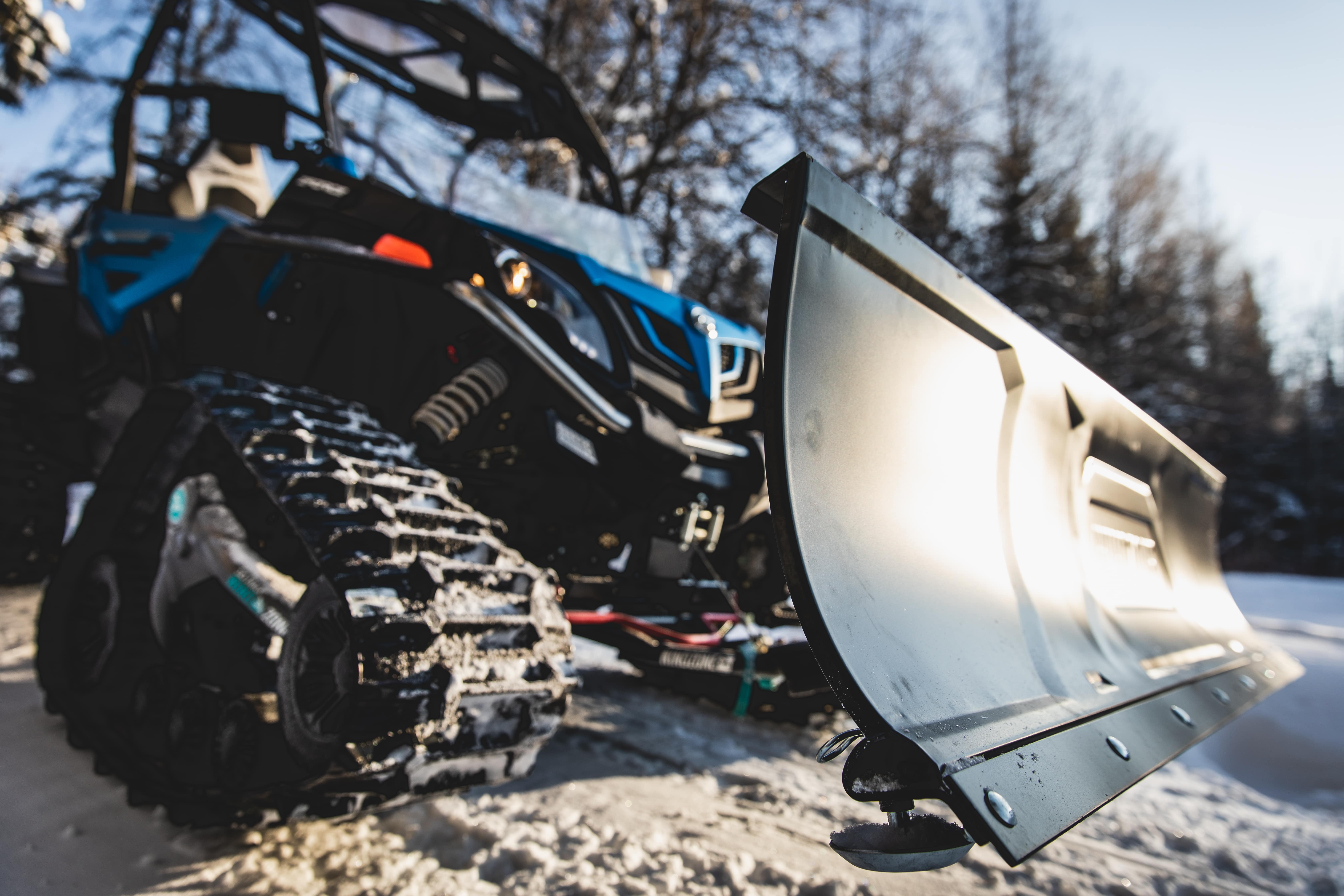 Having clearly determined the primary use of one's quad helps you in choosing the accessories that will be useful to you. A good trunk will be necessary if you expect to go on long rides. For a more domestic use, adding a snow plow on your vehicle will allow you to carry out snow removal on your own property.
Protective accessories such as bumpers and skid plates will be very useful when driving on more winding and hazardous pathways, as well as ensuring your safety and that of your vehicle. Adding accessories when purchasing the vehicle can be helpful because they can be financed along with the vehicle.
Travelling on federated trails
If you anticipate travelling on federated trails with your future purchase, make sure it complies with the requirements and is equipped with all mandatory equipment. Depending on the federation, there could be a maximum width for vehicles on trails. Also, some may require flashing lights or rear view mirrors and not all quad brands offer this equipment at the time of purchase. Therefore, be informed about your options before you go to the dealer and prepare your list of requirements!
Lastly, discuss with others in your entourage and with people you trust among motorsport enthusiasts to have their input on their vehicles in order to help you with your research.
When at the dealer, taking a test drive is always recommended. You can then assess your ease and comfort with the vehicle.
Happy shopping!