Written by : Marc-André Quessy
For some of us, winter fun with our ATVs is part of the pleasure of ownership but, for many others, it's time for hibernation. That time of year when putting the ATV away for winter is once again upon us and where I get many questions about what must be done to correctly prepare an ATV for winter storage. In over three decades I've been a professional mechanic, I've learned a thing or two, which I will share with you today.
First and foremost, let's assume that most ATVs will be stored for an average of 4 to 5 months over winter. Why should we do anything else than park it in the shed or garage and leave it be? Well, you could do that like a lot of folks and get away with it but, why not do it the right way and save money in the end?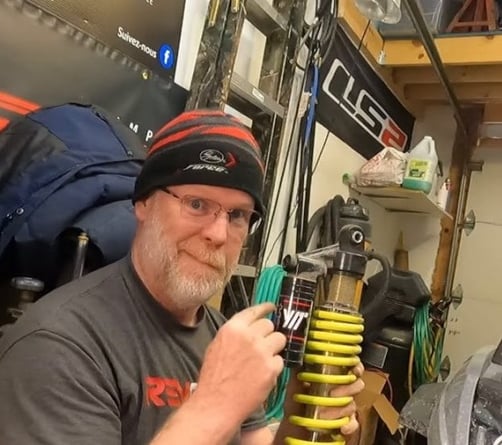 Now that I got your attention ($$$), here's what I do for my personal rides.
1- Clean it up!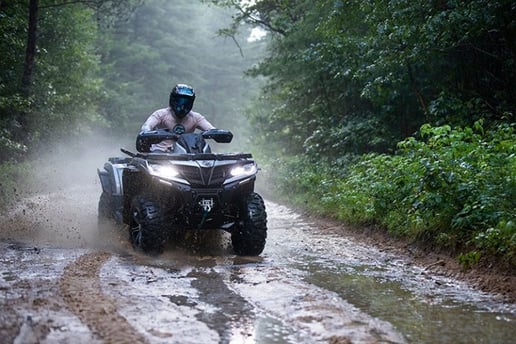 It's time to use that cool pressure washer! Get all that mud and debris off your pride and joy. Then, use an automotive type soap / degreaser and make the body shine. It's a perfect opportunity to inspect your machine for leaks, tighten stuff that got loose, replace broken parts and my favorite of all: install some new accessories!
It's also a great time to clean and lube moving parts like hinges, locks, seat rails, pedals, levers etc and add grease to suspension and drive components. So, get that spray lube and grease gun ready and have at it! If you got kids, it's a great time for fun and learning!
2- Battery
The dreaded dead battery syndrome! THE most common reason for customers to walk into my shop come spring. « My battery won't keep a charge », « My ATV won't start » and « How come my battery needs to be replaced it's only two years old!? ».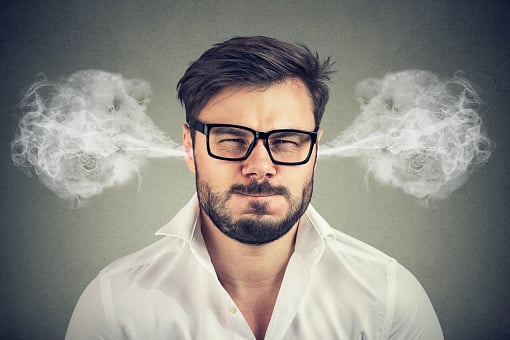 Two words: Battery maintenance!
« My battery is maintenance free, it's even written on it! ». Maintenance free means you do not have to maintain fluid levels, it does not mean install and forget. There are many types of batteries on the market but most of them require some type of charge when stored for a long period of time or they will degrade and leave you stranded at the most inopportune time.
Luckily, there are some very inexpensive intelligent battery maintenance chargers out there. Most of them will offer a quick connect dongle that you can install in a matter of minutes so you can connect the charger in just a few seconds when your ATV is not in use. These little chargers will not only keep your battery topped off, they will greatly extend its service life if you hook it up when you do not use your ATV in season.
3- Tires:
The vast majority of ATV tires are low pressure tires. They are built on a much softer carcass and or sidewalls. Extended storage will enhance the creation of flat spots which can create a lot of shaking, rattling on your first spring ride. This can be very annoying especially since it can be prevented.
Perfect storage would be to raise your atv off the ground but for most folks, airing the tires up to the maximum pressure can do the job. Air pressure numbers differ for bias ply and radial tires but maximum pressure is always written on their sidewall. Do not over inflate tires! Damage may occur. Read the tire manufacturer's fine print for details!
Don't forget to check and adjust tire pressure when you take your first ride after the winter.
4- Fluids and Gas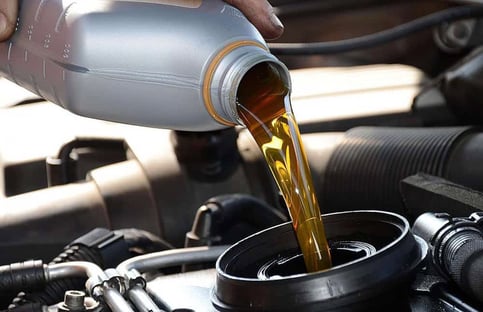 Fill the fuel tank with the recommended fuel and add some fuel stabilizer as per instructions on the bottle. It's inexpensive and will prevent buildup of deposits in the fuel system. These components are expensive to replace, so just do it.
It's also a great time to change your engine oil. Why? All those contaminants that are produced by a combustion engine have a tendency to settle to the bottom of the engine when left unused for extended periods. If left unchecked, they can stick to the bottom and reduce the service life of the new oil and filter. This is stuff most people don't notice and can lead to increased engine wear which most often means expensive repairs down the road. As a bonus, you won't have to do this next spring!
There you go! You have done all that is required to adequately store your ride for the winter months. Simple and mostly inexpensive steps that will save you money and keep your ride in tip top shape!
Words of advice:
DO NOT store your ATV under a tarp or protective cover over grass, dirt or gravel. Severe rust may occur from humidity. If you have no other option, you should use a storage fogging spray to prevent rust and oxidation from forming (use as directed)
Unheated / uninsulated sheds are great for protection from the elements but are usually very humid places. Again, using storage / fogging oil will prevent oxidation, rust and premature damage to moving components.
A protective cover is a nice addition that keeps your unit clean and protected. These are not that expensive and keep your esthetics in tip top shape while in storage (when used properly). They also prevent UV light wear / damage to the paint, trim and tires.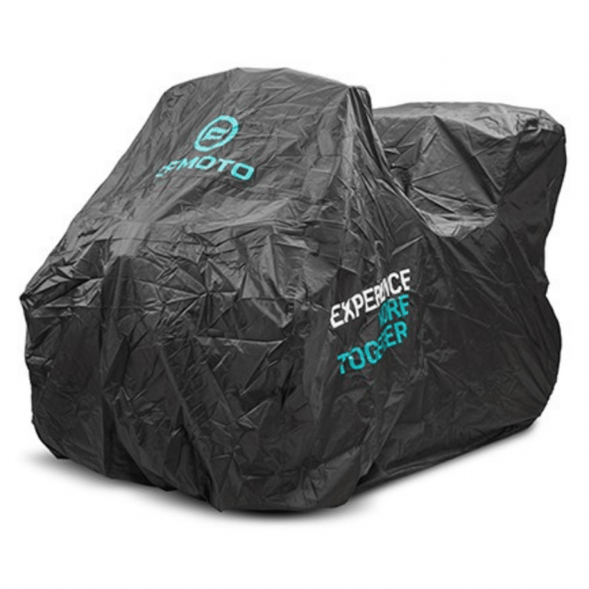 When in doubt, please contact your local dealer to perform maintenance, repairs or get some advice. Tom, Dick or Harry's advice on social media might be well intentioned but might also not apply to your ride.
Enjoy your ride!