March is a very special month as it welcomes international women's rights. A day that makes you really think about a world that prides itself on being egalitarian. How about Power Sports?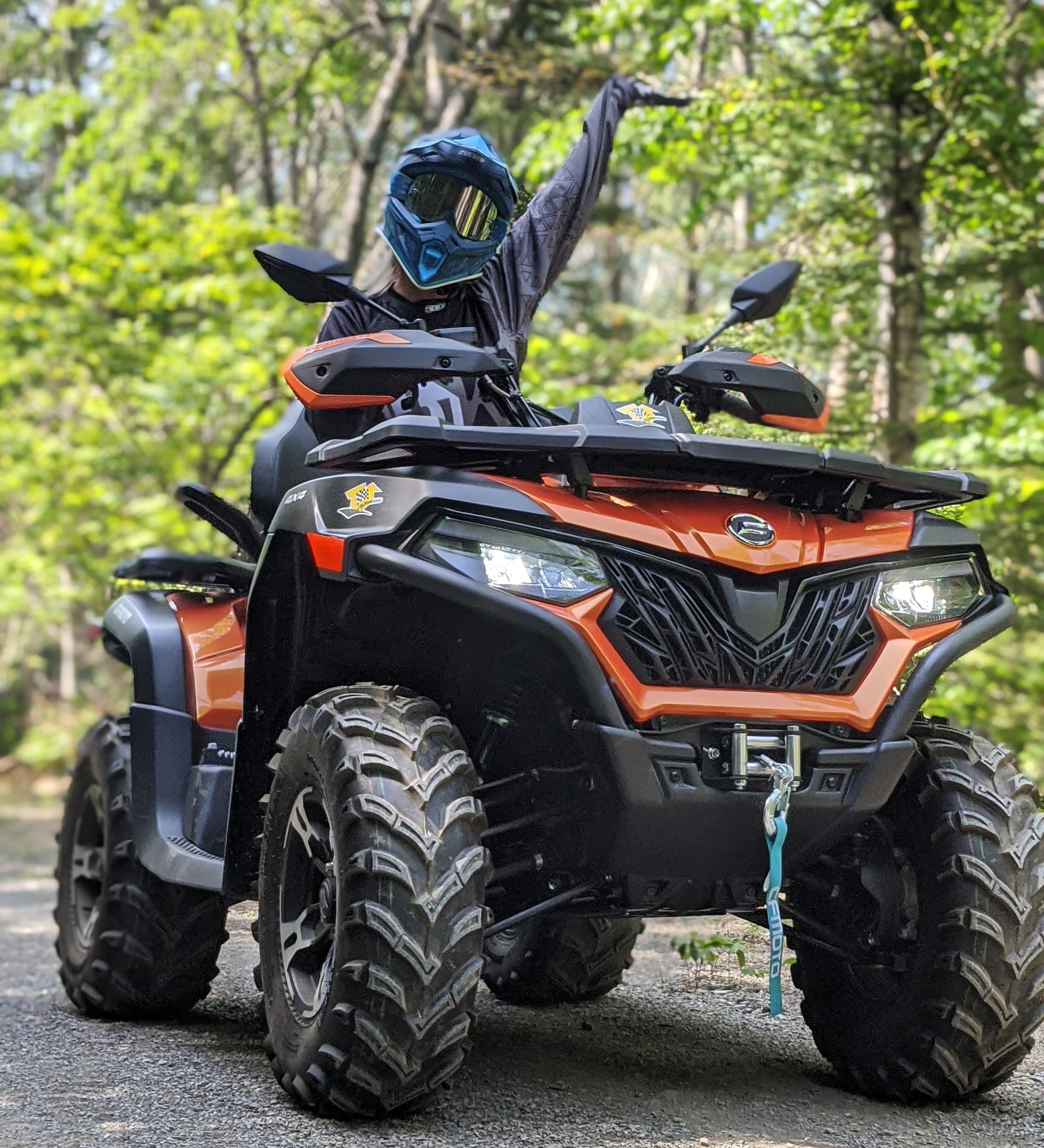 While doing some research for this article, I was determined to provide statistics on women and the use of ATVs. Much to my surprise, such statistical figures are indeed worth noting, but are not.
And when we look into the snowmobile or motorcycle sector, we find that only 20% of women practice these sports.
The way the media are projecting the image of women must change
From the outset, the media and manufacturers have conveyed the image of a woman sitting in the back seat. It's more common now, but still rare, to see a woman in the driver's seat. Marketing must change if we want this sport's image to be corrected. Showing more women in action will surely encourage more than one woman to take-the-wheel.
Never would Mr. be a passenger, but I think that it would be nice to see some advertising showing a woman sitting at the wheel of a SxS with a male passenger.
Another negative projection in advertisements is that these are men's machines, made for real men! So how can we even feel challenged?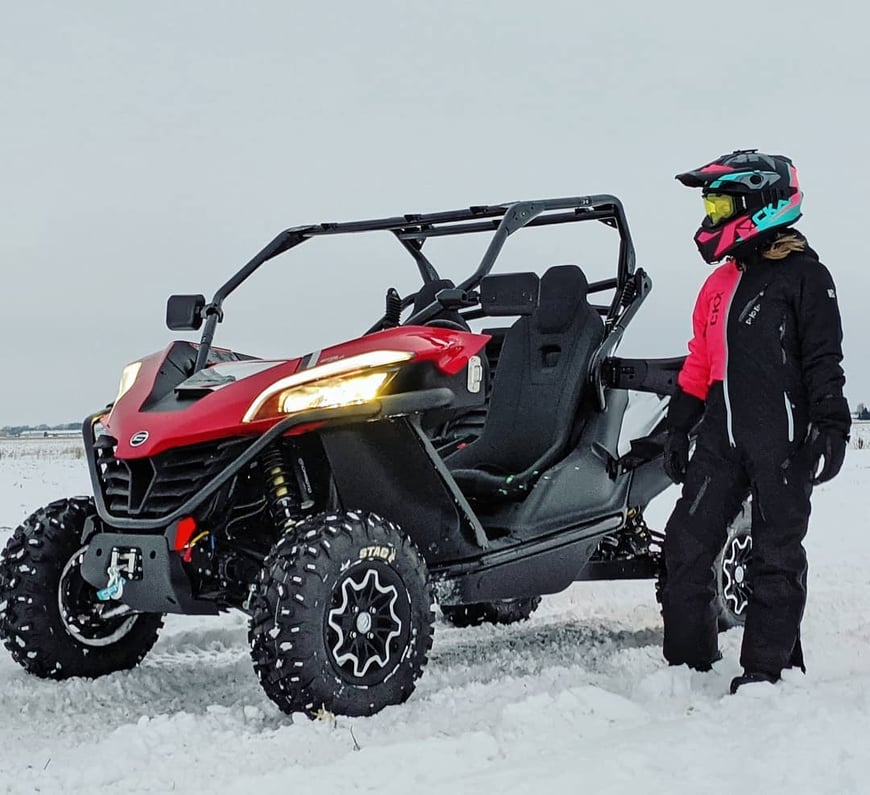 Vehicles meant to last
As an accessible sport, driving ATVs should include more women. It is a sport for year-round practicing and we can often set out directly from home to reach the trails. Also, many municipalities allow ATVs on streets when on the way to the trail. If you must travel with your truck, loading an ATV on a trailer is easier than loading a snowmobile. ATVs come in a multitude of models, so you can easily find a speedy model suited to your needs and budget.
These vehicles do not break down easily. In fact, many ATVs from the 1980's and 1990's are still running well. In addition, the types of warranties proposed when purchasing a vehicle are currently very interesting and reassuring.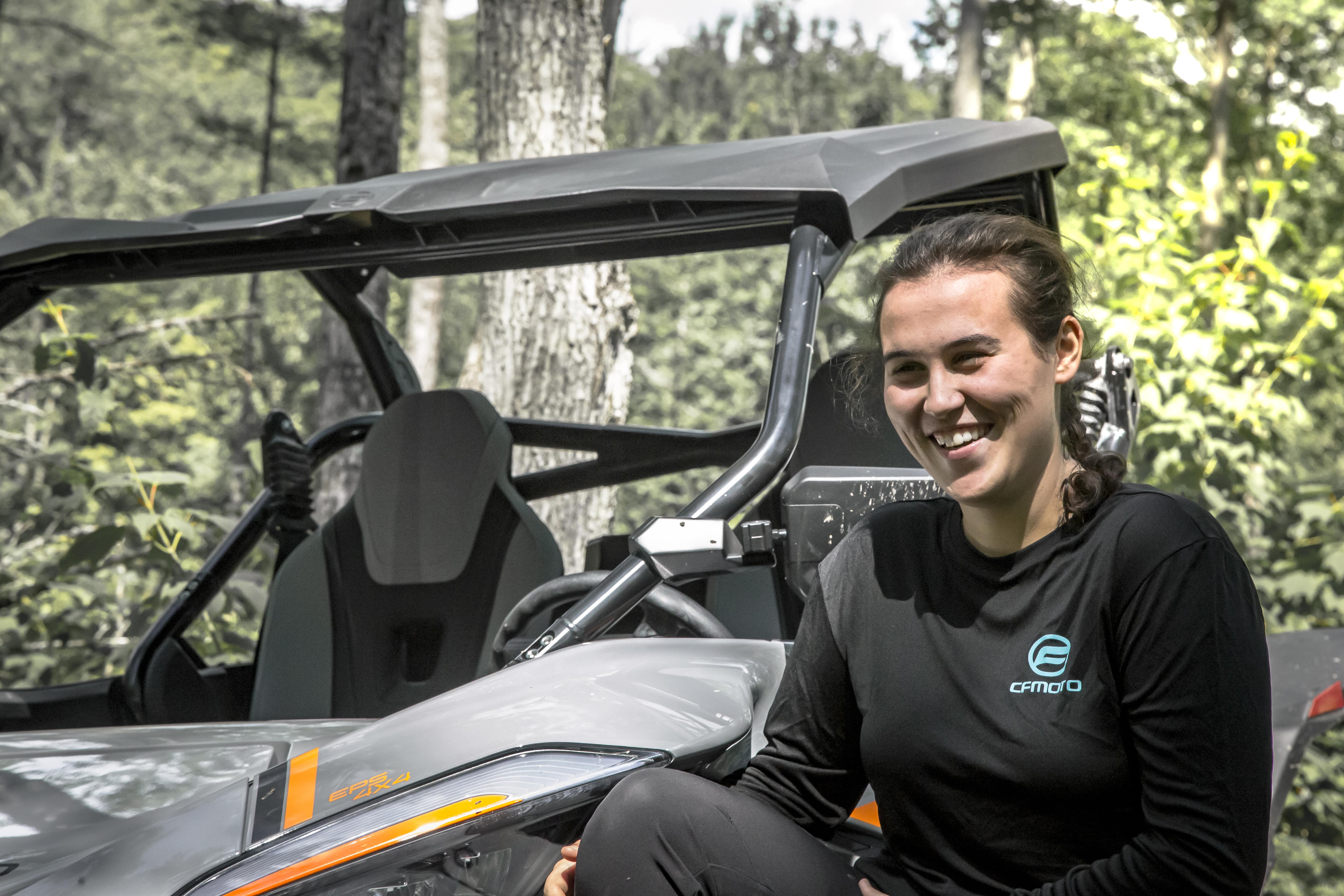 It is time to dare!
There is still a long way to go before seeing equality in the power sports world. Fortunately, there are inspiring women around the world that are speaking up and raising awareness. I also believe that the media and manufacturers share much responsibility in this issue!
As for me, I say to you girls "despite the difficulties, dare to, you will never regret taking-the-wheel. The pride is so great that you forget all the rest."
Cyn ✌️